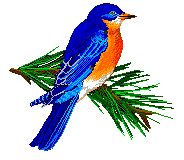 ---
Links to My Favorite Interests
Marcia L Heinz page: Family Genealogy Reports
Luzerne County, Pennsylvania: Huntington township history
Avondale Mining Disaster: Description taken from History of Luzerne County
Rebecca Winters Genealogical Society: Society Page
Avon Calling !: Want to sell Avon? Want to buy Avon?

---
Home Page of Marcia Porter Heinz
Welcome to my home page at Tripod.
I have a variety of interest. Of course, one is genealogy. Quite recently, I was made President of our local genealogical society. It should prove to be interesting. I think I will call it the Year of the Rolaids.
My other interest is Avon. I am assistant manager for our district. It does take a lot of time, but the gals and company are great. If you would like to learn more about Avon, I have a page dedicated to the subject. Please click on the link in the above section.
My links will take you to some information that I have gathered from books and my own family history. Of course, I can not forget our great Rebecca Winters Genealogical Society in Nebraska.
Please stop by again to see what I have added.
---
---
Cyndi's List of Genealogy Sites on the Internet
---